Founders of the Second Generation Movement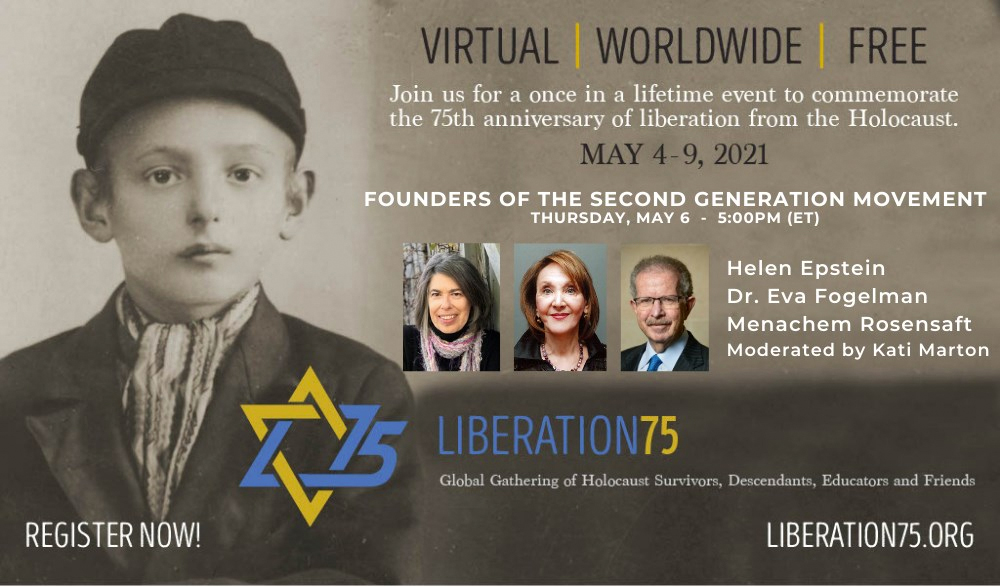 A panel with Helen Epstein, Dr. Eva Fogelman,  Menachem Rosensaft  moderated by Kati Marton.
Thursday May 6,  5pm -5:45pm ET.
Join us for a once in a lifetime event to commemorate the 75th anniversary of liberation from the Holocaust.
May 4 – 9 2021.
Click to register –