Virtual film and discussion: What makes a hero?
September 13, 2020 @ 2:00 pm
EDT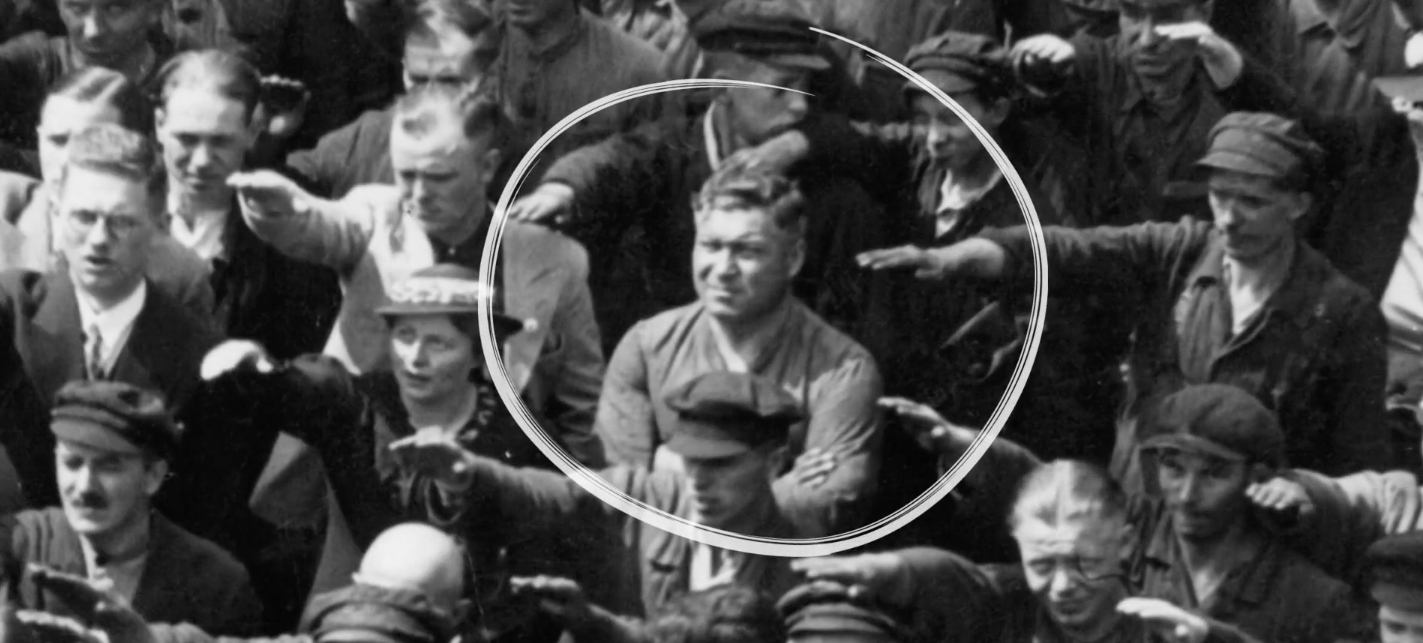 Are some people born heroic and others not? Can ordinary people become heroes, and if so, under what circumstances? Join us to explore this fascinating topic with Holocaust rescue experts Dr. Eva Fogelman and Dr. Mordecai Paldiel and award-winning Israeli filmmaker Yoav Shamir.  Watch Shamir's lighthearted yet earnest treatment of this important topic in his film, executive produced by Michael Moore, called 10% – What Makes a Hero?  Then tune in for what is sure to be a wide-ranging and fascinating discussion.
Website: http://sousamendesfoundation.org/event/virtual-film-and-discussion-what-makes-a-hero/
Dr. Eva Fogelman is an authority on Holocaust rescue and the altruistic personality. She is a psychologist in private practice in New York City and the author of the Pulitzer Prize-nominated book, Conscience and Courage: Rescuers of Jews During the Holocaust. In 1986 she co-founded the Jewish Foundation for the Righteous, then called the Jewish Foundation for Christian Rescuers. She is co-editor of Children During the Nazi Reign: Psychological Perspective on the Interview Process. Dr. Fogelman wrote and co-produced the award-winning documentary, Breaking the Silence: The Generation After the Holocaust. She was honored at the Sousa Mendes Foundation's 2017 gala for her pioneering contributions to Holocaust studies and her compassionate work with aging survivors today.
Dr. Mordecai Paldiel (left) headed the Righteous Among the Nations Department at Yad Vashem from 1982-2007.  His books include The Path of the Righteous, Sheltering the Jews, Saving the Jews, Diplomat Heroes of the Holocaust, Saving One's Own: Jewish Rescuers During the Holocaust and The Righteous Among the Nations. He teaches at Stern College and Touro College and serves on the Board of the Sousa Mendes Foundation. Thanks to his efforts, there is now a square named for Aristides de Sousa Mendes as well as a street named for Raoul Wallenberg, both in Jerusalem. He is a member of the B'nai Brith committee in Israel honoring Jewish rescuers of Jews during the Holocaust.
Yoav Shamir (right) is an award-winning documentary director, producer and cinematographer. His films have been screened at international film festivals, and broadcast on Arte/ZDF, VPRO, BBC, Channel 4, Sundance Channel, ITVS, SBS Australia, CBC Canada, SVT, DR1, Israeli Channel 2, Israeli Channel 1, Israeli Channel 8, France 5, and Canal+. His documentary films include Marta & Luis (2001), Checkpoint(2003), 5 Days (2005), Flipping Out (2007) and Defamation(2009). His latest film The Prophet and the Space Aliens will make its US premiere in the upcoming Chicago International Film Festival. Find him at www.yoavshamirfilms.com.