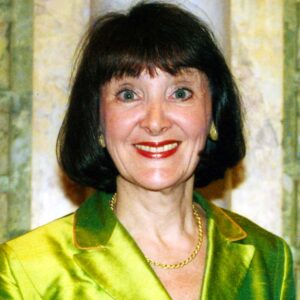 I am a licensed psychologist, author and filmmaker. I am also a pioneer in developing groups for generations of the Holocaust. I co-founded and co-directed the first training program for clinicians to study Psychotherapy with Generations of the Holocaust and Related Traumas, Training Institute for Mental Health, New York.
I am in private practice for individuals, couples and group psychotherapy. I am a supervisor, consultant and trainer in the field of post-traumatic stress disorder, intergenerational after-affects of trauma, couples therapy, infertility, family relations in business, creativity, identity and aging issues.
I am co-director of Child Development Research (includes the International Study of Organized Persecution of Children with archives at Hebrew University, Yad Vashem, and the Israel National Library).
I am the Founding Director of the Jewish Foundation for Christian Rescuers, Anti-Defamation League (ne Jewish Foundation for the Righteous).
I wrote and co-produced the award-winning Breaking the Silence: The Generation After the Holocaust (PBS, ZDF), and am the author of the Pulitzer Prize nominee, Conscience and Courage: Rescuers of Jews During the Holocaust. I am co-editor of Children During the Nazi Reign: Psychological Perspectives on the Interview Process, Children in the Holocaust and its Aftermath: Historical and Psychological Studies of the Kestenberg Archives. I have published articles and chapters in books in professional, as well as popular publications. I have presented hundreds of lectures nationally and internationally and appear frequently in the media.
I am a founder of the Second Generation movement as well as the Hidden Child Foundation. I also moderate Transforming Moments for the Museum of Jewish Heritage: A Living Memorial to the Holocaust, and co-founder of the Descendants of Holocaust Survivors Facebook page.
Board activities and advising have included United States Holocaust Memorial Museum, American Gathering and Federation of Jewish Holocaust Survivors and Their Descendants, Hadassah Women's Study Center at Brandeis University, Lilith Magazine, Counseling Center for Women in Israel, IVolunteer, Blue Card, Training Institute for Mental Health, Child Development Research and Hidden Child Foundation (ADL). I am one of the original members of Ezrat Nashim, the first Jewish feminist group.
Born in a displaced persons camp in Kassel, Germany after World War II, I am the daughter of Holocaust survivors. I lived in Israel as a child before coming to the United States in 1959. I received a bachelor's degree from Brooklyn College, where I majored in Psychology; a Master's degree from New York University in Rehabilitation Counseling; advanced training in Family Therapy at the Boston Family Institute and Psychoanalytic/Psychotherapy training at Boston University Medical School; and Doctoral degree in Social and Developmental Psychology at the Graduate Center of the City University of New York.
About my parents…who is considered a Holocaust survivor?
In 2019, Emanuella Grinberg wrote "How the Definition of Holocaust Survivor Has Changed Since the End of World War II", Smithsonian Magazine. Click below to read the full article.